Wolverines Share a Taste of Home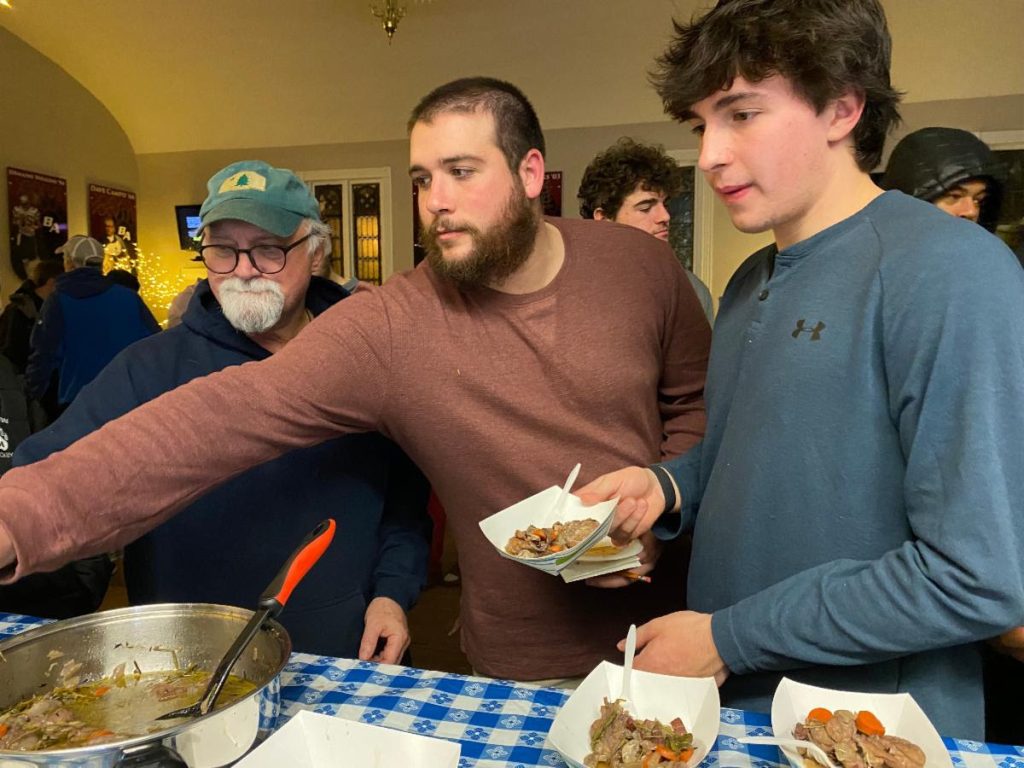 On Saturday, December 10, we were delighted to host the first annual Taste of Home Cook Off! Sponsored by the Diversity, Equity, and Inclusion (DEI) Committee, the event was designed to allow students a creative outlet to showcase their backgrounds and culture by sharing their families' culinary traditions.
The event brought together nearly 30 student and faculty chefs who vied to have their creations awarded as the "best dish." In the lead up to the tasting and judging, several faculty members graciously opened up their kitchens to give the students a place to cook. An impressive array of recipes—from Rasta Pasta to Brigadeiro and others in between—were served to hungry attendees and judges alike. Tyler Palumbo '22 earned first place with his expertly braised Coq Au Vin, and second place went to Dylan Joyner '22 whose banana pudding tickled the judges' taste buds. Tyler and Dylan were excited to claim their prizes, gift cards to Dick's Sporting Goods, which were sponsored by an Academy Trustee. 
DEI Committee member Ms. Kayleigh Lepage was instrumental in organizing the event. Ms. Lepage remarked, "It was a unique opportunity for our students and staff to come together and prepare a home-cooked dish to share with our community. I was thrilled to see how excited our students were to cook for their fellow classmates and how creative they were with their dishes. Everyone who participated did a stellar job, leaving our judges feeling very full and inspired. It was a perfect send off for the guys right before the holidays!"
Many thanks to all who competed; the judges: Mr. Jude Lindberg and Mr. Tom Washburn; the DEI Committee; and everyone who helped make this new campus tradition possible!