Wolverine Program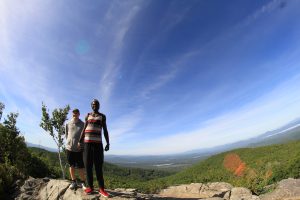 What draws each of our students to Bridgton is as unique as every young man who becomes a Wolverine. However, there's one universal that drives our students: a desire to grow—whether academically, athletically, personally, or a combination of some or all these areas. For students who don't have their sights set on playing a sport at the collegiate level, the Wolverine Program offers an opportunity for these young men to actively engage with nature, New England culture and cuisine, history, and more. 
Members of the Wolverine Program build camaraderie with their peers through excursions and challenges; community service is also a cornerstone of this program, which is another avenue for students to develop meaningful and lasting relationships. Built on a foundation of Bridgton's values: curiosity, community, sportsmanship, accountability, and excellence, the program couples independence with mentorship, merges the outdoors with education, and serves as a bridge between high school and college—and beyond. Activities that our Wolverines typically enjoy include: 
BBQ tastings

Outdoor survival skills

Camping

Community service

Hiking (year-round)

Fishing

Ropes courses

Skeet shooting

Skiing

Snow shoeing

Skydiving

Traveling to historic sites throughout New England

Visiting Maine fairs

Whitewater rafting

Ziplining

And much more!