Small Actions = Big Impact: Athletic Upgrades Will Help Current and Future Wolverines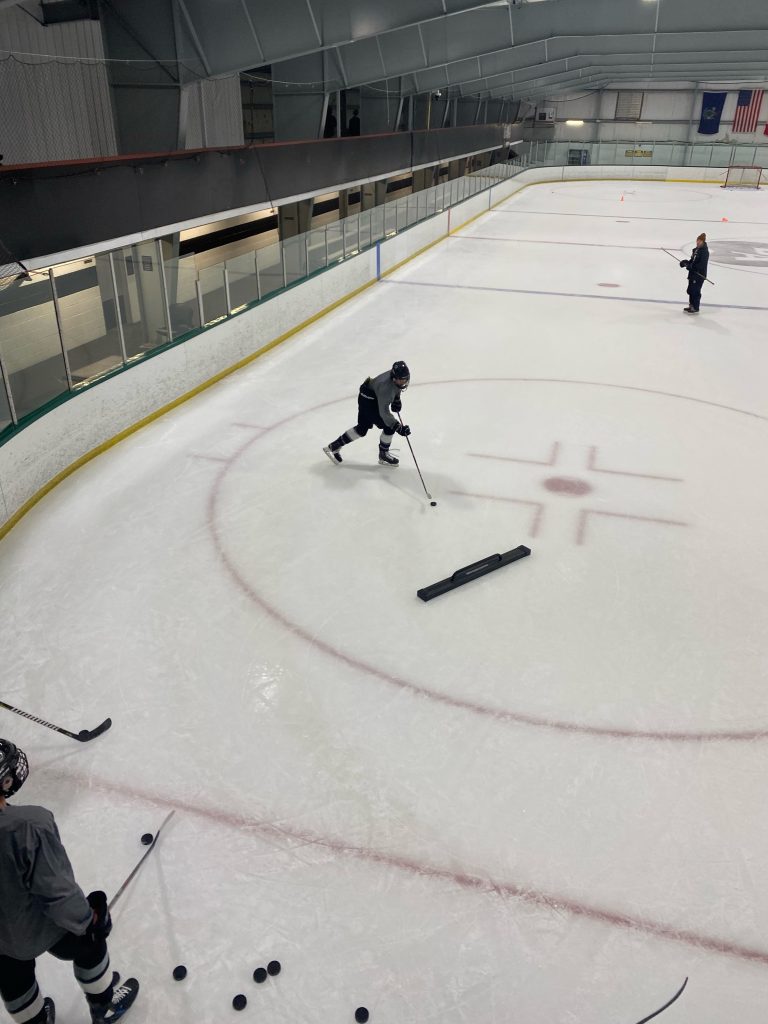 Sometimes seemingly small actions can add up to a big impact. Last year, during the Academy's Holiday Auction, a few old jerseys were sold as part of the fundraising effort for this event. If you purchased a jersey, you may not have thought about it much beyond the fact that it might be cool to hang in your office or wear on the weekends. In fact, funds from our jersey sales were used this summer to purchase a new basketball shootaway gun for the Class of 2023. The gun, which recently arrived on campus, is a tremendous training tool for our team and is already being used daily in the Wolverdome as the hoops team prepares for a busy fall and winter season.
Donor support has made a positive impact on other athletic teams this season as well, recently allowing the Academy to procure several wish list items for baseball and hockey. A hockey donation resulted in the purchase of new Give-N-Go rebounders for use in practices and drills, already popular tools with Coach Meserve and his staff. A gift in support of the baseball team provided a new L-screen, a pitcher's pocket, and new game bases for use on Koop Field during home games.
"It's wonderful to see the real-life impact of these donor gifts here at the Academy," shares Jessica Priola, Director of Institutional Advancement. "These new tools are helping to improve our player experience on the ice, field, and court every single day. It's tremendous to witness the continued difference that gift support has at Bridgton."