Showcasing a Talented Team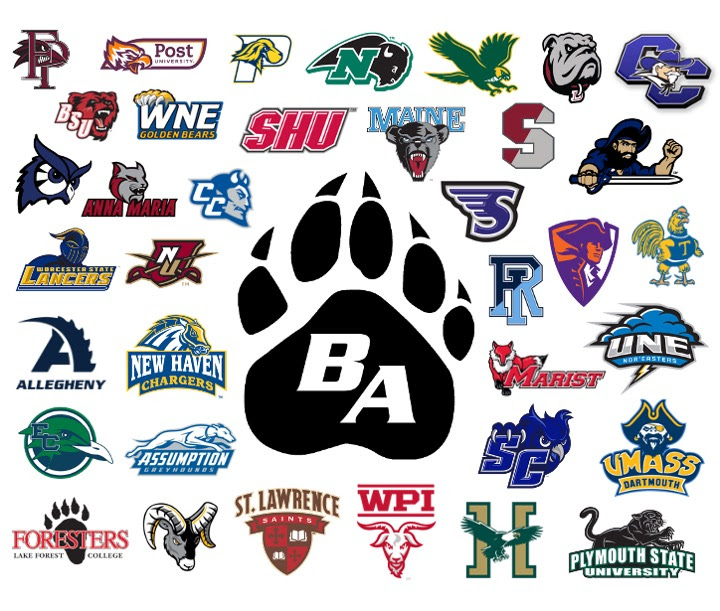 On December 7, the Bridgton Academy football team traveled down to Marlborough, Massachusetts for the annual Black and Grey Showcase. The showcase provides the team with a tremendous opportunity to demonstrate their talents before a large audience of college coaches, representing a diverse array of schools ranging from Division I to Division III. After a team warm-up, the Wolverines completed a series of individual drills designed to highlight agility, speed, and strength. Next, there were one-on-ones for skill position players while the linemen tested each other in two-on-two blocking drills. After some situational seven-on-seven play, the team scrimmaged to allow the assembled coaches to assess their performance during in-game situations. 
Following the scrimmage, the team showered up and headed to the conference room, where the coaches were eager to provide players with more information about their programs and answer questions. Wolverines spent about an hour with interested coaches before loading up the bus and heading back up north. 
To mark the official end of the season, the coaching staff rewarded the boys with a stop at China King Buffet, an all-you-can-eat team tradition. With tired bodies and full stomachs, the team returned to campus to prepare for exams and reflect on the season, which is now in the books. Well done, gentlemen!