Ben Pearson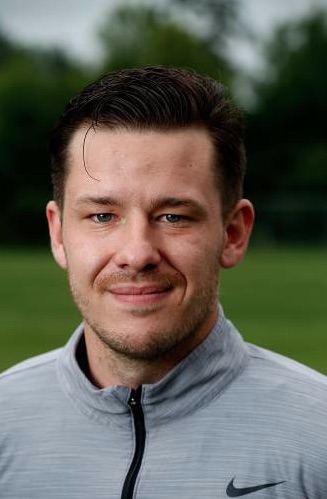 With over ten years of experience as a sports educator at the high school, club, and collegiate levels, Ben brings an impressive resume to North Bridgton. He proudly holds a bachelor's degree from Southern New Hampshire University. His coaching career began as the head coach of the U18-19 Lightning Soccer Club in Norwich, VT, and the Lebanon High School men's varsity soccer team where he accrued an impressive record of 106-16-9 over a five-year period. Ben's career then transitioned to recruitment and assistant coaching at Colby-Sawyer College, including serving as Interim Head Coach in 2021-2022. He most recently served as the Associate Head Coach of the Combine Academy men's team in Lincolnton, NC in 2022-2023. 
"I am humbled and grateful for the opportunity to work at an institution with such a prominent reputation and rich history. It will be a pleasure to work alongside the amazing faculty and staff at Bridgton. I look forward to meeting our current and future recruits and supporting them as they strive to achieve their goals at the next level," says Coach Pearson.
Additionally, Ben has a keen focus on player development and recruitment and is a vocal advocate for his athletes. He co-founded a fitness business in 2015, and he is the founder of his own soccer academy in 2022. In addition to his coaching role at Colby-Sawyer, Ben oversaw the recruitment program and liaised with the Athletic Director on all policy decisions. His breadth of experience grew at Combine Academy, as Ben was named Director of Recruiting and Assistant Director of Social Media and Technology for the club.
Bridgton's Athletic Director Aaron Izaryk remarked, "Coach Pearson brings energy, enthusiasm, and quality experience to Bridgton. Our soccer program is on a remarkable trajectory, and I'm looking forward to Ben building on the program's success. Coach Pearson will be a tremendous resource for our aspiring student-athletes, both on and off the pitch."