Hockey and Basketball Prepare for Playoff Push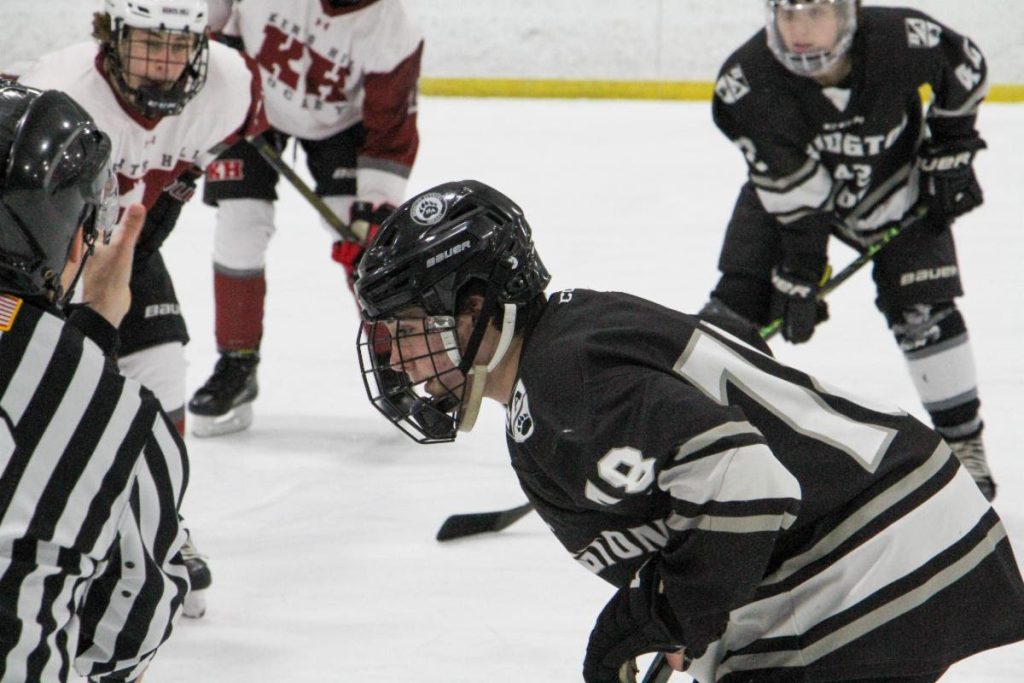 As the winter season winds down at Bridgton, the basketball and hockey teams are getting ready for a postseason push.
Up in Chalmers Ice Arena, the hockey team is approaching the Tier 1 Championships. While Hebron claimed this year's Fabello-Powell Cup and North Yarmouth Academy hoisted the Maine Prep Cup, the Wolverines have elevated their game recently and will hope to bring that energy into the Tier 1 Championships this weekend. On February 11, the team lost 5-2 to Norwich Academy, but Alexander Sullivan (Reading, MA) had an impressive game in net, stopping 30 of 35 shots and the Wolverines played well for the majority of the game despite the final score. They returned to the ice to face Hebron Academy for the consolation game of the Maine Prep Cup and came away with a 4-3 win. It was a cathartic win led by Brendan Stamm's (Dedham, MA) two-goal performance and a great day in net for Claden Daubney (Madbury, NH), stopping 30 out of 33 shots. After chopping down the Lumberjacks, the team got a much-needed week of rest before facing Walpole Express on February 23. Goalie Joey Bruno (Wakefield, RI) earned his first win of the season stopping 16 of 18 shots, while Christopher Conroy (Dorchester, MA) lit the lamp with two goals and three assists. Finn McDonough (Manchester, NH) also had a stellar night with two goals and two assists, and Brendan Stamm added a goal and four assists to his season total. Head Coach Mike Meserve notes, "The boys are playing well at the right time of the year. We're looking forward to a good push this last weekend headed into the playoffs." The Tier 1 Championships will be held March 3-5 in Hooksett, NH.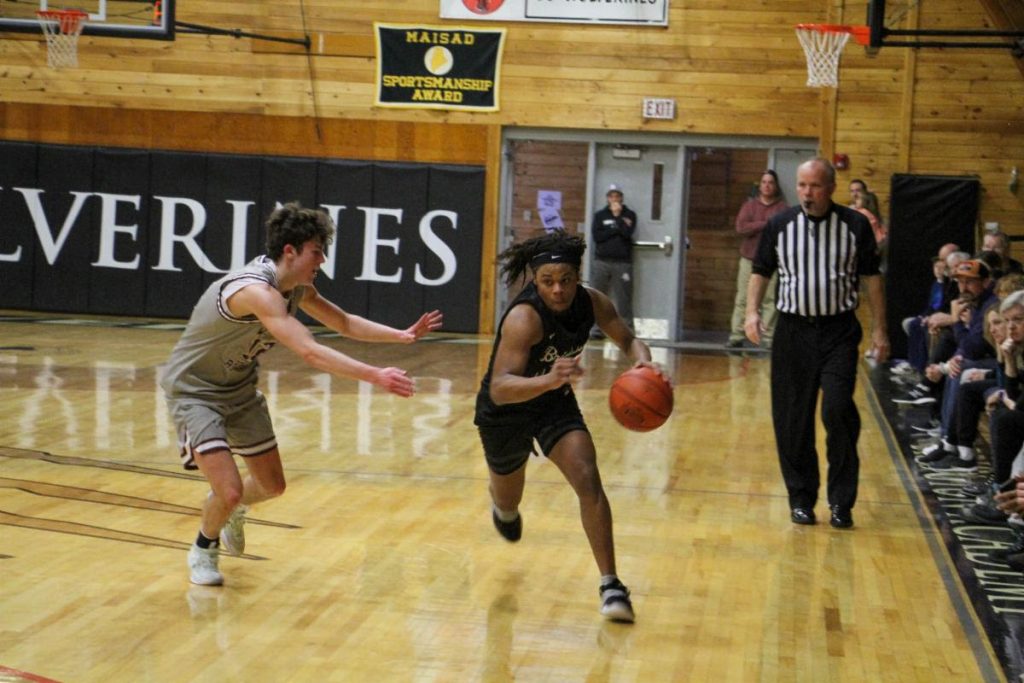 Meanwhile, the basketball team has secured a home game in the NEPSAC AAA playoffs. They began the month by winning the Bridgton Academy Winter Classic, a four-team tournament that saw the Wolverines beat Hyde School comfortably before overcoming an impressive Worcester Academy team 66-62 in the championship game. Winning the Winter Classic was a full-team effort with players like Markus Nordin (Wenham, MA) and Kalvin Catchings (Randolph, ME) making key contributions. Since then, the Wolverines have had a full slate of NEPSAC action that closed over the weekend with a resounding 77-60 victory over St. Thomas More School. Seth Joba (Orchard Park, NY) led the way with 26 points in the regular season finale, while Miles Klapper (Hillsborough, CA) contributed 19. The Wolverines will face Newman Prep in the Wolverdome on Wednesday, March 1 at 6:00 pm. Bridgton won both regular season meetings between the teams, but Coach Lesure and his team know those wins will count for nothing on Wednesday. We're looking forward to a packed Wolverdome and a terrific game!