Robert Anderson '48 Leaves a Legacy of Science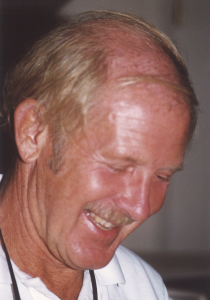 Close to 75 years ago, Robert J. Anderson, Jr. arrived at Bridgton Academy for a year of postgraduate study. Born in Waterville, Maine, Bob described himself as a "preoccupied" student in high school. During his time at Bridgton, Bob focused on his studies, made many friends, and enjoyed an active role in campus life—creating memories that he carried throughout his lifetime.
Bob went on to attend the University of Maine, where he earned a degree in Zoology. After time in the U.S. Armed Forces, Bob taught high school Biology classes for more than twenty years. A long-held interest in medicine later prompted Bob to become a Physician's Assistant. It was during this time that Bob made the acquaintance of Dr. Richard A. Ames, who later became his life partner. During their lifetimes, Bob and Dr. Ames shared a common goal of returning something to the people of their community, as well as the institutions that contributed to the success they each achieved in their professional lives. This philanthropic spirit, coupled with Bob's fond memories of Bridgton, led to their decision to choose Bridgton Academy as a beneficiary of their estate.
A strong believer of applied learning in the sciences, Bob was particularly interested in his endowment supporting Bridgton's work in the lab and hands-on learning programs and experiences for students. Through the support of the estates of Bob and Dr. Ames, the Academy is proud to establish the Robert J. Anderson, Jr. '48 Endowment for the Sciences, a fund that will support, in perpetuity, the science curriculum at Bridgton Academy.