AMITY GOTTSCHALK NAMED DIRECTOR OF ACADEMIC SUPPORT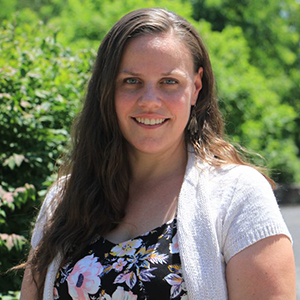 North Bridgton, ME – Bridgton Academy has hired Amity Gottschalk as its new Director of Academic Support. Gottschalk comes to Bridgton Academy from Stevens Brook Elementary School in Bridgton, ME, where she had been a 5th grade teacher for the past three years.
A longtime educator, Gottschalk brings with her a wide array of skills to empower Bridgton Academy students to become confident, capable and independent learners equipped for post-secondary success.
Before coming to Bridgton Academy, Gottschalk gained extensive experience teaching, with her time in the classroom taking her from elementary-age students all the way to teaching Adult and Continuing Education to adults in Bronx, NY. She brings a total of sixteen years' teaching experience in the public school sector in New York City and Maine to Bridgton Academy.
Gottschalk has experience within the Bridgton Academy community, as well; her father, Brad Gottschalk, was the Director of Admissions from 1982–1991, as well as Dorm Director of Cleaves Hall.
"We are extremely excited to welcome Amity to Bridgton Academy," said BA Dean of Academics, Binaca Macdonald. "In addition to her professional experience, Ms. Gottschalk's ability to connect with our students will make her a wonderful addition to our team."
"I can't wait to work with students to help them fulfill their highest potential, learn to advocate for themselves, and gain confidence to reach future goals," Gottschalk said.
The Bridgton Academy Academic Support Center is highlighted by the Focused Academic Coaching program, a full-year program designed to support students with learning disabilities and/or attention disorders or undiagnosed students who struggle with executive functioning skills. The program is not a tutoring service, but a support designed to promote self-confidence, independent learning, and strengthened academic skills.
Bridgton Academy's mission is to provide a program for young men in a unique, one-year postgraduate environment to prepare for the competitive rigors of college and beyond. Bridgton Academy is located in western Maine, in the town of North Bridgton.