A Wolverine in Hollywood: Nick Cammilleri's The Lady and the Dale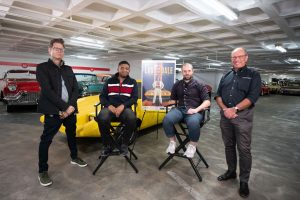 Our Wolverine alumni have been busy from coast to coast, including in Hollywood! Nick Cammilleri, Bridgton Academy's Class of 2005, has directed, with Zackary Drucker, a riveting four-part documentary, which premiered January 31st on HBO.  For Nick, it was a project that was worth every step of the long journey for him as he explored his affinity for fascinating subcultures.
The Lady and the Dale traces the story of Elizabeth Carmichael, who rose to prominence when she released a fuel-efficient three-wheeled vehicle during the 1970s gas crisis. As she wins over major carmakers and investors, a web of mystery unfolds regarding the car's technology and Carmichael's surprising past. It is an incredible portrait of one entrepreneur's rise and eventual fall. As Nick describes her, "She was a relentless woman set on changing the world, and soon became a living embodiment that survival is heroism."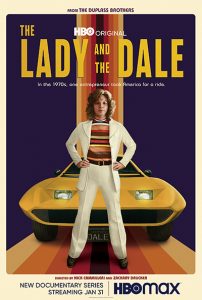 The complete series is now streaming on HBO Max, so be sure to check out this intriguing story. Film reviewer Nick Allen shares, "The Lady and the Dale is a rich portrait that never tells you exactly what to think, but it will convince you that you should know all about Liz Carmichael and all that she represents" (rogerebert.com).
Congratulations on this phenomenal accomplishment, Nick!