A Double Header: Two Wolverine Alumni Inducted into Maine Hall of Fame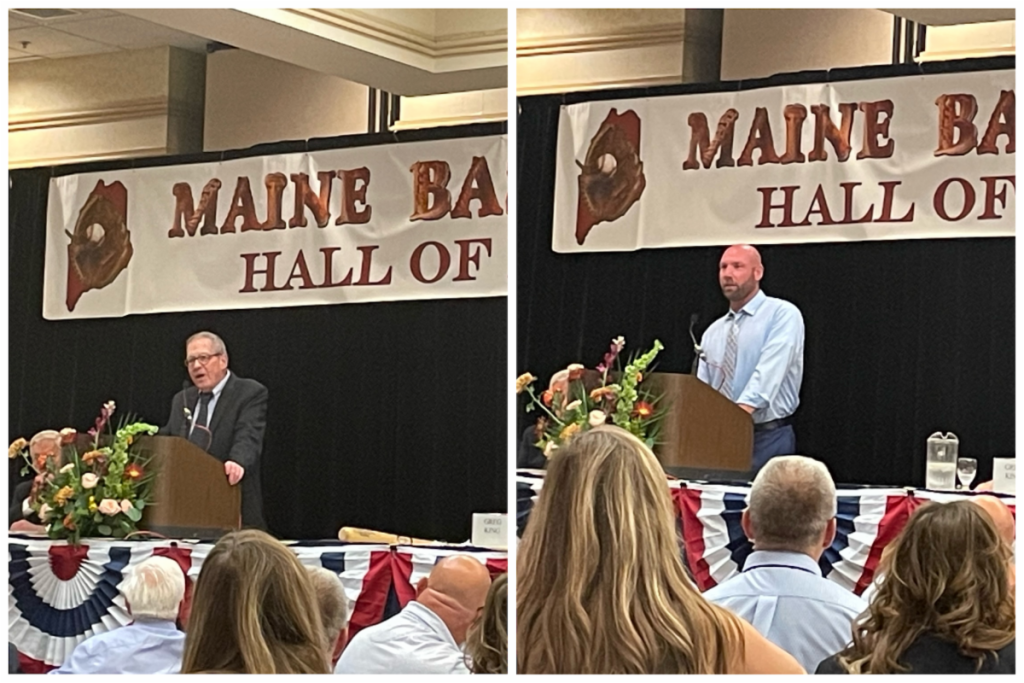 We're delighted to congratulate two Bridgton Academy alumni who were recently inducted into the Maine Baseball Hall of Fame! This honor was bestowed in recognition of the tremendous impact they have made on the sport in the state. Kyle Kennison '91 and Edward "Ed" McDonough '69 officially joined the Hall's other illustrious members during a banquet and celebration hosted in late October. Founded in 1969, the Hall of Fame has honored Mainers' lasting contributions—from the local ballfield to the big leagues—to baseball in the state.
Following his time at Bridgton Academy, Kyle Kennison went on to play for the University of Southern Maine Huskies baseball team for three seasons. After graduation, Kyle was drafted by the Seattle Mariners and played professionally until an injury prompted him to retire. During the course of his baseball career, he broke a number of records and was recognized with accolades such as All-ECAC honors. 
Ed McDonough has been involved with the sport since graduating from Bridgton in 1969 through the present day. He also went on to play for the University of Southern Maine before embarking upon a career as an umpire. Ed has been a member of the Western Maine Baseball Umpires association for more than four decades and has called countless high school and American Legion games. As a co-founder of the Collegiate Baseball Umpires Association of Maine, Ed has also served as an umpire for contests at the collegiate level.  
Bridgton's Athletic Director and Head Baseball Coach, and fellow hall of famer, Aaron Izaryk attended the ceremony. Coach Izaryk strongly supported Ed and Kyle's inductions noting, "The Maine Baseball Hall of Fame is a collection of only the very best; Ed and Kyle are both deserving of this honor. Their contributions to the game of baseball in the State of Maine were equally significant and impressive, and both spoke to how the game shaped them personally, as well." Coach Izaryk continued, "Their stories were truly remarkable. They are an exceptional example of men who attended Bridgton and then achieved great things after their time here on the hill."
Again, congratulations to the two newest Wolverines to be inducted into the Maine Baseball Hall of Fame!