A message from the Office of Student Life to the Members and Parents of The Class of 2020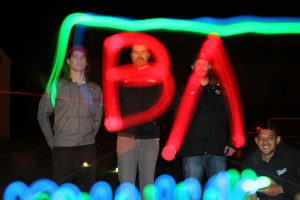 Welcome to Bridgton Academy! This section of the summer information webpage contains information which parents and students should find valuable in planning for the upcoming postgraduate year. Please take a few minutes to read the next few pages of information, then complete and return any applicable documents. The School Handbook will be available online via the Bridgton Academy website following August 1st. If you have questions on the materials below, please do not hesitate to call the Academy's Main office at (207) 647-3322.
All students participate in an extended Orientation Program. The first weekend of the school year (9/6-8) is an "Academy Weekend" where students are unable to leave campus, and is designed to introduce students, faculty, and staff to each other, and the students to the Academy. The Orientation Program includes outdoor activities, information sessions, and discussions, generally structured through the faculty adviser groups or dormitories. Orientation provides the foundation for the shared experience of each class.
BASIC HOUSING AND GENERAL INFORMATION
Many factors are considered in making dorm room assignments. All dorms and all rooms have the same basic amenities, including internet access. Students are assigned to dormitories by the Office of Student Life after careful assessment of their records and interests. Rooming assignments are announced at Registration. Most students have at least one roommate, since most rooms are set up as doubles, but there are a few triple rooms. All dormitory rooms are furnished with the following for each student: desk, chair, chest of drawers, bed & mattress, and wastebasket. Televisions are permitted but must not be larger than 32″. Cable is not provided in student rooms.
Custodial service is provided for the public areas in dormitories, however students are expected to keep the common rooms, hallways, and stairways free of trash, clothing, shoes, etc. Students are expected to maintain and clean their own rooms. Dorm parents supervise room inspections regularly, and students are responsible for proper maintenance of school property. Thorough inspections for damage are conducted during vacations, and damage assessments will be charged to student's SRE accounts accordingly.
INSURANCE
The Academy does not carry insurance on students' personal property and is not responsible for loss or damage of students' property from any cause. Parents are advised to check with their insurance company regarding coverage of student property while at school or in transit to and from school. All personal property should be marked clearly with identification, and students are advised to make a list of such property, including serial numbers when appropriate, prior to arriving at the Academy (See "Security," below). A copy of this document should be submitted to the houseparent upon arrival to campus.
LAUNDRY SERVICE
Students may purchase laundry service from Squeaky Clean Laundry in Bridgton. The basic package includes a weekly change of bed linens and towels. Additional services, including weekly personal laundry and more extensive packages, are also available. Bridgton Academy students may sign up directly online for their laundry services. To review the list of services and charges, or to sign up online, visit www.bridgtonlaundry.com and click the link to "Bridgton Academy Laundry Services" in the top right corner of the webpage. For students who do not wish to use the commercial linen and laundry service, there is a self-service laundromat in Bridgton, and van transportation is provided to and from town weekly.
CAMPUS CLOSING
Parents and students should take special note that the Academy campus and dormitories are closed and cannot accommodate students at the following times during the year: 5pm on November 22nd – 12pm on December 1st (Thanksgiving break); 5pm on December 19th – 12pm on January 13th (semester break); 9am on March 6th – 12pm on March 22nd (spring break).
*Campus will close at 3pm following Commencement on May 9th, 2020. Travel exemptions are given to students who share their travel itinerary with the Student Life Office ahead of time. Students with exemptions will be given until 9am on Day 1 of a break to depart.
SUGGESTED LIST OF WHAT TO BRING
Students who do not subscribe to the linen services plan should bring the following linens: towels, washcloths, sheets (two sets) for dorm mattress size 36" x 80" (extra long twin), two blankets, pillow(s), pillowcases, and a laundry bag.
The Academy dress code is simple and obviously affects what clothing a student will bring. Acceptable attire for the academic day consists of a clean shirt free of holes and any inappropriate messaging, and slacks or shorts (neat, clean, without holes and NOT athletic shorts) during the day. The faculty reserves the right to request a student change any offending clothing within the school day.
Occasionally, students will be required to wear a dress shirt with tie, suit or sport jacket, dress slacks, socks, and dress shoes for functions on campus. Therefore, all students should bring at least one full set of "dress-up" clothes and keep it here on campus for the entire year.
The following are suggested items that should be brought from home:
• shower caddy for bath items
• light (cotton) sweater
• heavy (wool) sweater
• windbreaker (preferably water repellent)
• heavy jacket or ski parka
• warm headwear and gloves
• warm, comfortable boots
• bed risers
• storage bins
• reading lamp
• new mattress covers and toppers
• alarm clock
• small fan
• lockable trunk (for large valuables)
• tape or adhesive material (easily removable from walls)
• headphones
• hangers
• basic first aid supplies
• Recreational sports equipment (skateboards, downhill and/or cross country skis, boots, poles, snowboards, ice skates, golf clubs, fishing gear, tennis racquet, baseball/softball glove, etc.)
• lockbox for small valuables
Please leave the following items at home
• hot plate
• microwaves
• refrigerators
• space heaters
• immersion heaters
• furniture items (only school-issued furniture is allowed)
• pets
• televisions larger than 32"
Bicycles are allowed, but may not be stored in dorm rooms. A bike lock is advised.
SUGGESTED SCHOOL SUPPLIES LIST
• 4 single subject binders
• 4 single subject notebooks
• filler paper
• pens and pencils
SECURITY
Please note that dormitory rooms have a door lock. In recent years, laptop computers, tablets, phones, headphones and video game stations have been at the top of the list of student items that have turned up missing or stolen. The Office of Student Life advocates students and parents to consider lockable trunks or boxes for small items such as video game stations and small amounts of cash. If you have something that is valuable, a dorm room is not the most secure space. Dorm rooms should ALWAYS be locked when unoccupied. Students should bring a lockbox for small valuables.
WEEKENDS
Students are permitted to leave campus for the weekends (except for the closed Academy Weekends described below) following the end of their final class or appointment on Friday. Students are responsible for signing out with dorm parents and may make travel and weekend plans at their discretion. All students are due back to campus BEFORE study hall begins on Sunday evening.
Closed Academy Weekends – The Academy occasionally holds closed weekends where students are not permitted to leave campus. Academy Weekends are normally held for the purpose of BA community involvement or academic preparation. This year's Academy Weekends are: 2019: 9/6-8, 12/13-15. 2020: 5/1-3.
STUDENT MOTOR VEHICLE REGULATIONS
Use of a motor vehicle at Bridgton Academy is a privilege. There will be a $250 registration fee for all vehicles. To download a copy of the Bridgton Academy Motor Vehicle Permission Form, please click here. This cost includes a parking space, registration fee and a parking decal. Parking decals may be picked up in the Student Life Office upon arrival. Any violation of the regulations for possession and use of a vehicle at the Academy (listed below) may result in loss of vehicle privileges.
The following regulations apply to motor vehicle use:
• Student vehicles are to be used ONLY on open weekends and for vacation travel.
• Any student vehicle must be registered in the Student Life Office and must display a current Bridgton Academy parking decal available in the office upon registration of the vehicle.
• A student must have prior written parental permission to register a vehicle on campus. Parents assume complete responsibility for their son's use of the vehicle on and around the Academy campus. A vehicle registration form is included in this packet of information.
• Park in Student Parking ONLY. Parking fines are issued from the Office of Student Life, violations are documented in the office and billed to the student's SRE account. (1st semester = $75, 2nd semester = $150.) Fines will be deducted from a student's SRE account. Unpaid fines will result in withholding of school transcripts.
A student may lose the privilege of possessing and/or using a motor vehicle at the Academy for many reasons, including the following:
• Driving the vehicle during the school week without permission from the Office of Student Life.
• Unwise use of the vehicle when departing or returning to campus (includes operating at excess speed).
• After-hour use on weekends.
• Inappropriate use of vehicle.
• Excessive parking violations.
• Conviction of driving while intoxicated or any other traffic violation.
• Vehicle involved with an alcohol or drug violation.
• Major school rule violations or probation.
STUDENT TRANSPORTATION
Please see the link for School Transportation regarding transportation services.
When families make transportation plans, which include air or bus travel, they MUST BE AWARE OF THE ACADEMY'S VACATION POLICY, and its ramifications for academic grading. The school calendar is included within this package and provides the framework within which transportation plans for and around vacations should be established. A student is not released from his obligations until after his last scheduled commitment. When scheduling departure and return flights or buses, parents are urged to pay close attention to the calendar, and to book transportation which does not place the student in academic jeopardy.
During the year, the Academy provides transportation on weekends, at no charge, to the town of Bridgton, church services,
the golf course, Shawnee Peak ski area (during ski season), and to such places as the Maine Mall, Freeport, etc., as part of planned weekend activities. Non-emergency medical transportation is available for a fee and can be arranged through the Student Life Office. In order to guarantee transportation, students must sign up in the Student Life Office.
In addition, at the start and end of most vacations the school provides transportation to and from the Portland Jetport, bus and train stations at set times. This transportation is provided at a charge and students are asked to sign-up in advance.
ATTENDANCE
Productive academic time is critical to both students and faculty if they are to be successful in meeting their goals of learning and teaching. With this in mind, the Academy expects all students to be committed to meeting all of the necessary and set obligations of Bridgton Academy students throughout their year. To this end, the school institutes a stringent attendance policy for all students with the purpose of instilling the importance of "showing up". In order to uphold the integrity of the school calendar as well as the academic commitment of the Academy, students are required to attend all classes while school is in session. Failure to do so will result in an unexcused absence, unless prior arrangements have been made through the College Counseling Office or Office of Student Life. Absences incurred due to travel convenience will be considered unexcused.
CORRESPONDENCE
Bridgton Academy's mailing address is: PO Box 292, North Bridgton, ME 04057.
At Registration, students will be issued a PO Box from the USPS at the North Bridgton Post Office. All correspondence and packages should be sent to: (Student's PO Box #), North Bridgton, ME 04057. The physical address for shipping packages via USPS, UPS or FedEx is: Student Name, PO Box #, 101 North Bridgton Rd., North Bridgton, ME 04057.
The Advisor Program
Bridgton Academy takes the role of stewarding your son seriously. During your son's year at Bridgton Academy, he will form many relationships with both the faculty members and peers within our community that will enhance and enrich his year. An Advisor is a responsible member of the community who serves as your son's mentor in all aspects of Academy life, and serves as the primary point of contact between the family and the school. We believe that while students should be responsible for their own behaviors and education, the Advisor is there to promote independence and self-advocacy within our students while teaching them to utilize the resources provided to them.
The Advisor will monitor your son's progress throughout the year, and will serve as his main support system and advocate. The Advisor is your first point of contact and primary liaison to the Academy should you have any questions, concerns or information about him that you want someone on campus to know. Your son's Advisor will provide academic and social support in both formal and regularly scheduled meetings, as well as informal interactions on campus. The Advisor will also be asked to write a personal recommendation for your son's college application process which will include a detailed review of your son's past and present academic performance, highlighting both his progress at the Academy and his future potential.
Parents will have the opportunity to meet with their son's Advisor at registration and are encouraged to exchange contact information and share any necessary information or concerns at that point. You will have the opportunity to formally meet with your son's Advisor again at Homecoming Weekend in October. Parents should feel comfortable to reach out to their son's Advisor at any time should they have any questions or concerns.