Head Football Coach, Rick Marcella, Set to Retire
A Letter from Head of School Marty Mooney: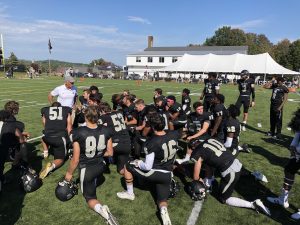 After more than three decades of unwavering service, Head Football Coach, Rick Marcella has decided to retire at the conclusion of this school year.
Coach Marcella has made a significant impression on the lives of countless Bridgton students, alumni, and families both on and off the field. As a result of his guidance on the field, numerous football alumni have advanced to play at the collegiate and professional levels, including two who have become Super Bowl victors. Furthermore, several alumni have followed in his footsteps, now themselves coaching at high schools, colleges, and universities across the country.
In addition to his tenure with the football program, Rick's presence has made an indelible impact on campus in several other capacities: as a teacher, dorm parent, academic advisor, college counselor, and mentor. His passion for, and pride in his work, have been palpable; however, his main focus has always been on the students. Rick spoke of his proudest accomplishments, "It's fostering relationships with the kids and when you see them start to get it. Not just here, but as college students and beyond. It's seeing the young men, the family men, the professionals, the fathers, and the husbands they become. It's great to be a part of that."
In speaking with alumni about Rick's time with the program, it became even more evident how much respect and admiration they hold for him. Scott Connolly '92, Athletic Director, Salem High School (MA) said, "I simply would not be where I am today without Coach Marcella. He has had the biggest influence on my life aside from my parents." Operations Foreman and Dorm Director, Patrick Daley '09 stated, "Even outside of football, you are a man I try to emulate whenever possible and carry myself in similar fashion—to be passionate, enthusiastic, and never afraid to be a voice for what's right."
Another role Rick has played at Bridgton is father. His son, Nick Marcella '10, has followed a similar path as his dad, now serving as an assistant football coach at Rensselaer Polytechnic Institute (RPI). Nick reflected, "He should most be remembered for mentoring generations of Wolverines, establishing permanent relationships that transcend the typical player-coach or peer-to-peer bond. The highest compliment I can receive in the college coaching profession is when someone says, 'You are like your Dad.' His unique ability to find common ground with anyone allowed him to get the best out of his players and peers making sure that their time at Bridgton truly was 'The Year that Makes the Difference."'
In 2008, the Marcella-Sands Lecture Hall was named to honor Rick's mentorship of Justin Sands '01. Justin noted, "Coach is a tremendous leader and has been a great friend for more than 20 years. He is a selfless individual who has spun a web of connections that have had a profound effect on my life at, and beyond, Bridgton." Additionally, each year at commencement, the Academy bestows the Richard R. Marcella Award upon a student who displays integrity, compassion, and a commitment to the pursuit of excellence in all areas at the Academy.
It's no small thing when a person dedicates his whole life to a school. And Rick has done just that. For every student that set his foot on the field, in the dormitory, and in his classroom at Bridgton Academy, Rick's dedication is borne out by the thousands of our graduates living lives of purpose and striving to be the best colleagues, husbands, fathers–the best men–that they can be. I can't think of a better legacy than that.
A national search is underway to identify a new Head Football Coach. While the end of an era is upon us, Bridgton's football program has a bright future thanks in large part to the foundation that Coach Marcella has built for this world-class program. Rick, however, will not be straying too far from his home in North Bridgton. In fact, he will stay involved with the Academy as a mentor and resource to our community. 
Rick: On behalf of the entire Bridgton community, please accept our heartfelt thanks for your steadfast dedication and support. You have written a pivotal chapter in the Academy's story; undoubtedly, your legacy will continue to be felt among our Wolverines for years to come. 
I know you will join me in wishing Rick all the best.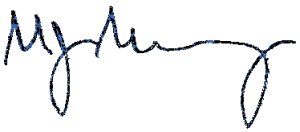 Martin J. Mooney
Head of School