DEREK MARSHALL NAMED HEAD LACROSSE COACH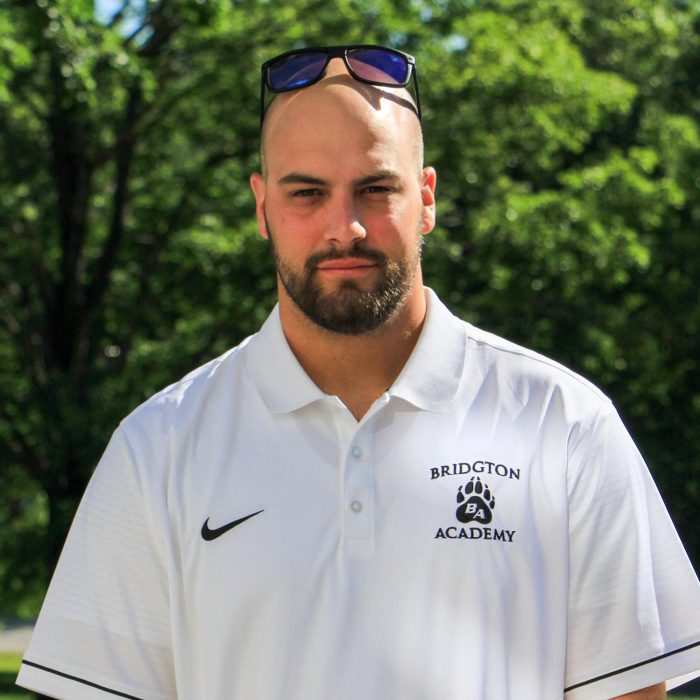 Head Lacrosse Coach Derek Marshall
Read Head Lacrosse Coach Derek Marshall's bio
June 18, 2019
NORTH BRIDGTON, ME – Bridgton Academy is pleased to announce the hiring of Derek Marshall as the institution's Head Lacrosse Coach. A graduate of Lasell College, Marshall spent the last four seasons as an Assistant Lacrosse Coach at Wheaton College, where he was the Defensive Coordinator.
"Derek is a home run; he brings passion and a high level of college coaching experience to a storied Bridgton Academy lacrosse program," said Lasell College head coach and Bridgton Academy Class of 2008 alumnus, Bill Mason. "I am excited for the future of the program and confident Derek is the right man to lead Bridgton as one of the top options nationwide for postgraduate students who want to sharpen their academics and lacrosse skills to prepare themselves for the next level."
As Bridgton Academy prepares to embark on its 52nd season of lacrosse, Marshall brings a well-rounded scope of experience with him to North Bridgton. After a two-year career at Dean College, where he was the 2013 Defensive Player of the year, Marshall moved onto Lasell College, where he continued his collegiate career and received a degree in Exercise Science.
After his graduation from Lasell, Marshall worked with several college and university Varsity athletics programs, specifically with their strength and conditioning training regimens. This led to Marshall working as an Assistant Lacrosse Coach at Wheaton College.
"From the moment Derek became involved with our program he made an immediate impact," said Wheaton College Head Lacrosse Coach, Kyle Hart. "I am confident Derek will be an excellent addition to the Bridgton Academy community and help the members of the lacrosse program reach their full potential. He has learned the college landscape in the
New England area and will not only be able to mentor the members of the BA lacrosse program, but also guide them through their college selection process."
"We are excited to welcome Derek to Bridgton Academy, and are looking forward to the contributions he will make not only on the field, but within the Bridgton community," said Bridgton Academy Head of School, Martin Mooney. "Derek brings a wide range of skills to the Academy – and we know he is ready to move our lacrosse program forward with his energy and enthusiasm."
"This is a tremendous opportunity""I can't wait to get started," said Marshall. "I am excited to have to lead a program so rich with tradition and history, and am equally excited to create a new chapter here at Bridgton Academy."
Marshall has already assumed his duties and continues to recruit for the 2019-20 school year""the Academy's 212th year""which begins on August 31.
Bridgton Academy's mission is to provide a program for young men in a unique, one-year postgraduate environment to prepare for the competitive rigors of college and beyond. Bridgton Academy is located in western Maine, in the town of North Bridgton. For more information, visit www.bridgtonacademy.org.