An Emerging Sport and its New Bridgton Champion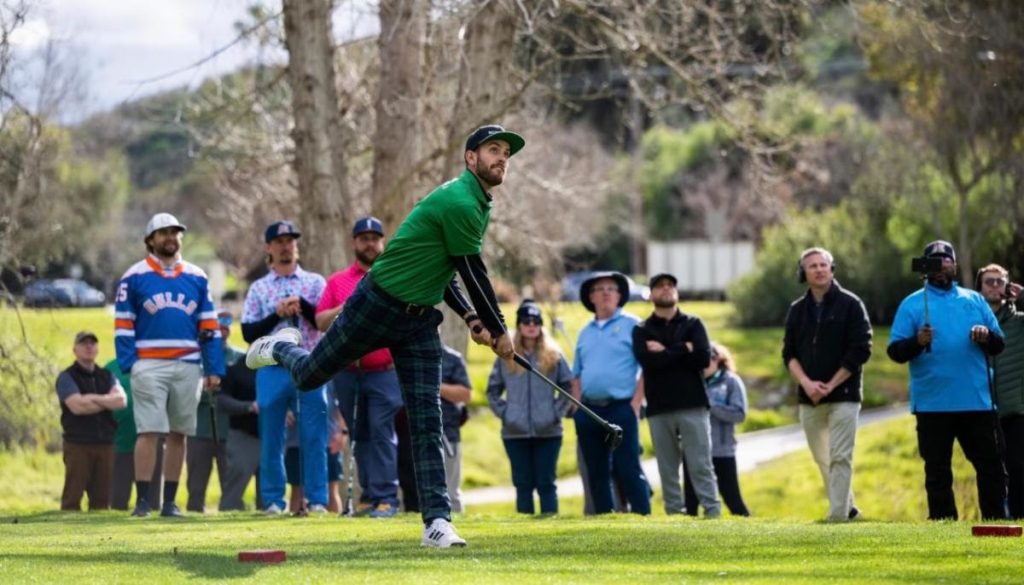 Many Bridgton alumni (and students!) are known to enjoy their time on the golf course. Some have even ventured into the pastime of disc golf. One Wolverine, however, is making a splash in a new golfing phenomenon known as FlingGolf. Described by founders as the "future of the fairway," FlingGolf is a sort of melding of lacrosse and traditional golf. Played with one club, a "FlingStick," the sport is described as easier to pick up and more fast-paced than regular golf.
This new take on golf has been rapidly gaining in popularity, with leagues sprouting up all over the United States. This winter, teams and singles from near and far gathered in San Diego for the World League FlingGolf's San Diego Open. The event was captured by ESPN and will be aired later this summer.
Bridgton alumnus Sam Scannell '12 competed in the tournament and came away a force to be reckoned with. Already well known on the FlingGolf circuit, Sam "Scantron" Scannell dominated the San Diego Open, winning in both the team doubles round, as well as taking home the singles championship. Sam will continue to play on the FlingGolf tour and we wish him the best of success as he sets new performance bars in this exciting (and evolving) sport.
Congratulations, Sam! We're excited to follow your journey on the links!