Aaron Izaryk Featured on "Best Ever You" Podcast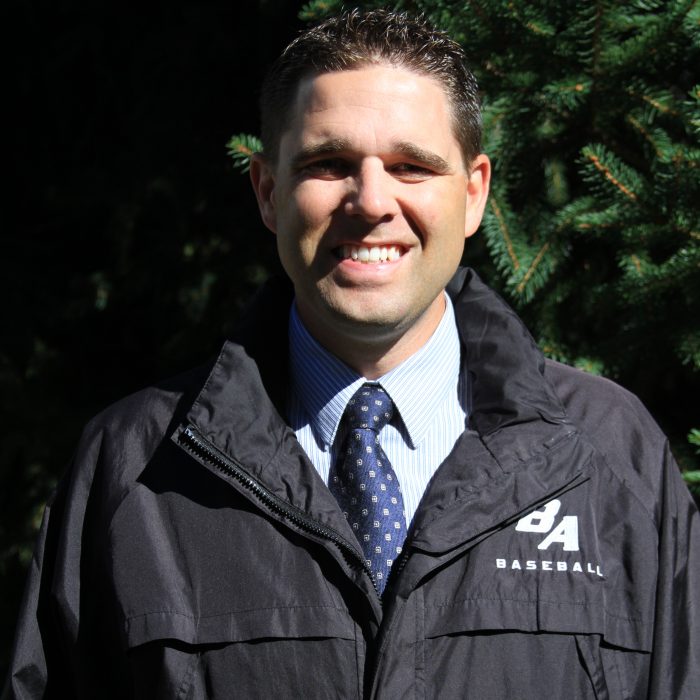 Aaron Izaryk
Read Aaron's bio
Bridgton Academy Head Baseball Coach and Director of Athletics and Athletic Recruitment Aaron Izaryk appeared on "The Best Ever You" podcast. You can hear Coach Izaryk speak about his journey, from the suburbs of Toronto, Canada, to the University of Maine and finally Bridgton Academy.
Coach Izaryk, a four-year baseball player for the Black Bears, has been Head Coach for the Wolverines for the past eight years and has two NECBA titles. But during the podcast, he touches on more than just baseball, but goal-setting and "being better" every day throughout your everyday life.
Listen to Coach Izaryk on a number of different platforms here:
ABOUT THE BEST EVER YOU: Host Elizabeth Hamilton Guarino & guests are on a mission to raise awareness – to inspire you to embrace the inner love, gifts, and talents that create the essence of who you really are – and to challenge you to share this uniqueness with the world. Best Ever You is a safe place to discover, or re-discover your authentic, best self – to create a vision and practice that vision, to really live – where each moment in your life matters. Our goal is assist you to connect with your true self, to others around you, and to the world as a whole, in peace – for peace.Your highest-best-self and best-life mean making a commitment to yourself to become healthy in all ways – mentally, physically, spiritually, financially and emotionally. Today, Best Ever You is a leading multi-media provider of lifestyle and self-help content. We are dedicated to helping YOU and all people across the globe live life to the fullest by being their best. We provide unique content, creative insight and tools you can use in your everyday life. Our network is a community of people making a difference. We are all dedicated to helping you be your best and create and live your best life.