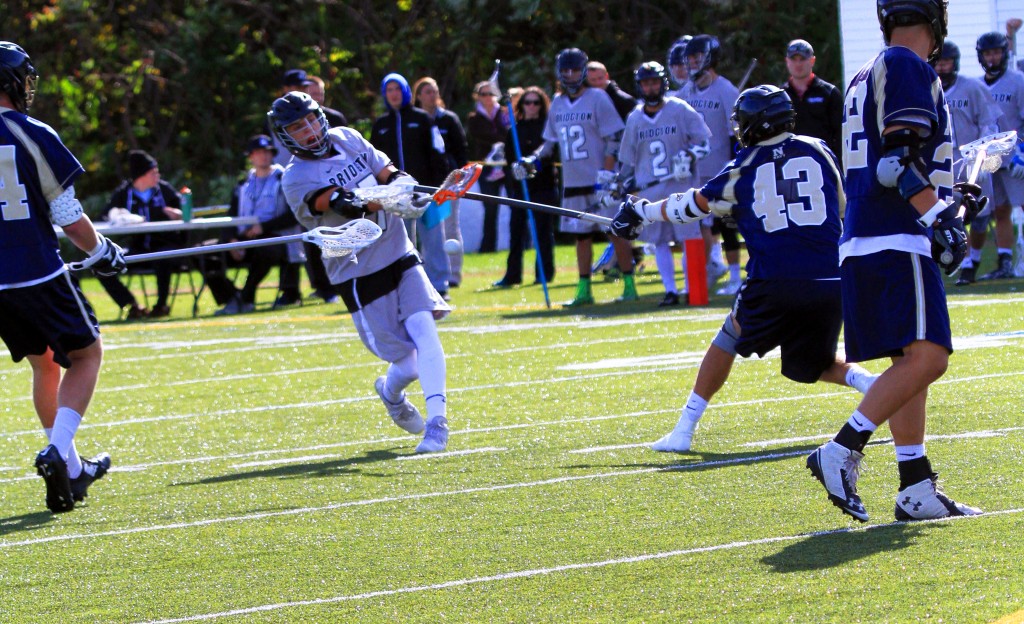 Bridgton Academy Lacrosse
• Head Coach Matt Nutley
• Assistant Coach Pat White '08
Lacrosse Schedule
Lacrosse Roster
Bridgton Academy has a legendary lacrosse program, sending our student athletes to some of the top programs in the country. Several alumni have captured NCAA Lacrosse National Championships at Universities such as Syracuse University, Washington College, Nazareth, Adelphi, CW Post, Lemoyne and Salisbury.
Bridgton alumni have also gone on to have careers in Major League Lacrosse and the National Lacrosse League, winning world championships at the highest level.
Brett Bucktooth '02, Syracuse, MLL Rochester Rattlers/NLL New England Black Wolves
Terry Kimener '04, UMBC, MLL Charlotte Hounds
Josh Porcell '03, UMBC, MLL Ohio Machine
Brian Vetter '04, Towson, MLL Chesapeake Bayhawks
Diogo Godoi '05, UMass, MLL, Boston Cannons
More recently, BA has seen alums at numerous Division I schools, including Ohio State, the University of Delaware, UVM, St. John's and Providence College (where Jarrod Neumann '13 was recently named Captain – as a sophomore). We also have seen recent graduates move onto Dartmouth and other upper-level academic institutions.
The Wolverine lacrosse program is also looking forward to the fall of 2016 with the return of Head Coach Matt Nutley '01 -'04. Returning staff include – Assistant Coach Patrick White '08 who was an ECAC & CCC Player of the Year for Western New England College. Plus, Coach Ted Garber former DI and MLL Head Coach – will be returning as a scout and recruiter for the Bridgton Program.
Program Highlights
• Fall & Spring Schedules against top prep programs in the country as well as college competition WITHOUT the loss of a year of NCAA eligibility
• Exposure to NCAA Division I, II, and III college programs from across the country through regular season play and showcase events.
• Balance academics and athletics through a rigorous, structured college-type environment.
• Opportunity to improve academic profile (overall GPA) and standardized testing scores to create more college options during application process.
• A full year of SQA (Speed, Quickness & Agility) and weight training.