Class Notes Autumn/Winter 2017-18
Welcome to Bridgton Academy Class Notes, an exclusively digital addendum to the biannual publication of our print newsletter, Bridgton Academy Today!
We invite you to read on to see what some of your fellow Bridgton alumni and friends have been up to. Don't see your name? Re-connect with your Academy so that we may celebrate your achievements since your graduation from Bridgton! You may also share your story with us directly by calling (207) 647-3322 (ext. 1213) / alumni@bridgtonacademy.org
We hope to see your story listed below in our next edition!
1950's
1952
Beverly Boehling
We are always excited to hear from Beverly! This past fall, she connected with us and shared her fond memories of her time at Bridgton. Beverly currently lives in Virginia and has seven children, twenty grandchildren, and ten great-grandchildren—wow! Thank you for reaching out, Beverly!
1960's
1965
Jeff Craw
He is at it again! We were thrilled to hear from Jeff, who reports that he recently published another book, Like Licking Honey Off a Thorn. When he is not writing, Jeff can be found traveling the country as a driver for Joyce Van Lines, based in Connecticut. Congratulations, Jeff, and safe travels!
1967
Capt. David Rollins
Anchors aweigh! Now enjoying his retirement years, David reports that he spends his summers sailing Chesapeake Bay! May you have fair winds and following seas!
R. Grant Truesdale
Also enjoying his retirement is Grant Truesdale! Grant – who lives in Southport, NC with his wife, Lynn – has three grandchildren and is an active member of his local community. Grant participates in the Lions Club and is also an avid boater. Sometimes he can even be found shooting an 1841 field cannon for the Historical Society of Southport — wow! Best wishes for a fun-filled and long retirement, Grant!
1969
Richard Waldron
As he approaches his 50-year reunion, Richard reflects on the tremendous impact his year at Bridgton Academy has had on the trajectory of his life's journey. "If it wasn't for my year at BA," he shares, "I never would have gone to the University of Southern Maine, become a teacher, met the woman I married forty-five years ago, and become the successful citizen I am today." We couldn't be happier to hear this, Richard, and we wish you the best of luck for continued success!
1970's
1973
Stuart Hershman
Congratulations are in order for Stuart, who reports that he has now retired after an illustrious career as a special education teacher and basketball coach at Mansfield High School (Mansfield, MA). Best wishes for a long, enjoyable, and well-deserved retirement, Stuart!
Mark Lauretti
These are extra-exciting times for Mark, who reports that he will be running on the 2018 ballot for governor of Connecticut. Mark is currently the mayor of Shelton, CT and the longest-serving mayor in Fairfield County's history. Best of luck, Mark!
1980's
1980

CW5. David Nolan
We were thrilled to welcome David back to campus this past summer! After his graduation from Bridgton, David went on to have an incredible life journey that included a decades-long, extraordinary career in the United States Army with numerous deployments. After retiring at the rank of CW5, the Senior Warrant Officer in the 82nd Combat Aviation Brigade and the Senior Aviator of the 82nd Airborne Division, David has now set his sights on becoming a lawyer. He is currently a third-year law student at Campbell University (Raleigh, NC). David's update can be read in its entirety in the alumni profile section of the the Winter 2017 edition of BA Today. Congratulations on your phenomenal achievements to date, David, best wishes for continued success, and thank you for your selfless service to our country!
1983
Adam Foley
Fish on! This summer, Adam and his son, Shea, reeled in a whopper of a catch in the form of a 600-lb. tuna. This 103-inch beauty took four fighting hours to land and was caught by Shea on Adam's boat. Ever the proud father, Adam credits his son with this marvelous catch, explaining that he "only drove the boat."
1984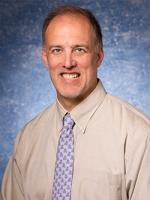 Greg Thielman
Greg – or, more specifically, Greg Thielman PT, MSPT, EdD, ATC, CSRS – continues to make a name for himself as an educator. Most recently, he was promoted to full professor at University of the Sciences in Philadelphia, where he has been a member of the faculty since 2005. Greg is the director of the Patricia Leahy Research Lab as well as a professor of physical therapy. Congratulations on your continued success, Greg!
1987
Michael Sweeney
Congratulations are also in order for Michael, who opened the Sweeney Law Firm on April 1, 2017 in Madison, CT. This new firm will continue to focus on estate planning and business succession planning. Best of luck with your growing business, Mike!
1990's
1992
David Hastedt
We were excited to hear from David, who reports that he and his wife, Erin, have been married for seventeen years. They share two children – Mason (15), Sofia (12) – and currently live in Colorado. After his graduation from Bridgton, David went on to earn his degree from Brandeis University. He is currently a mortgage loan officer. Congratulations on all of your achievements to date, David, and best wishes for continued success!
1996
Josh Powers
We continue to be proud of Josh, who reports that he is still serving his country in the Navy. Josh and his family recently relocated to San Diego. Thank you for your continued service, Josh, and best wishes on this newest adventure!
2000's
2007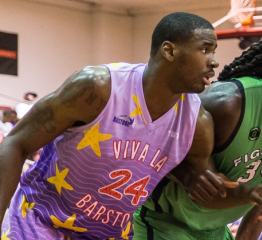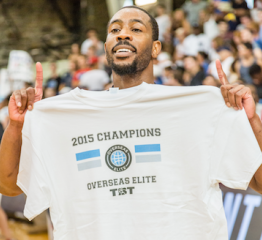 Justin Burrell and Paris Horne
Once BA teammates under head coach Whit Lesure, Justin Burell and Paris Horne most recently helped lead the Overseas Elite to an 86-83 victory against Team Challenge ALS during the championship game of The Basketball Tournament at Coppin State University. This marked the team's third straight title and garnered a prize of $2 million (a portion of which they donated to the ALS foundation)! Overseas Elite is the third team on which Justin and Paris have competed together. After their graduation from Bridgton, Paris and Justin went on to play for the St. John's University Red Storm in Queens, NY from 2007-2011. Well done, gentlemen, and congratulations on this phenomenal achievement!
2008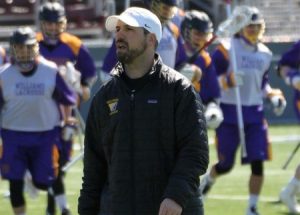 Tyler O'Keefe
After serving as an assistant lacrosse coach at Williams College (Williamstown, MA), Tyler was named as the head coach for the Massachusetts Institute of Technology's (MIT) men's lacrosse team. This exciting development in Tyler's coaching career comes on the heels of great success he achieved while at Williams, including coaching two First Team All-NESCAC performers, two Second Team selections, one Second Team NEILA All-Star, one NEILA Honorable Mention honoree, and two USILA Honorable Mention All-Americans. Tyler also gained experience coaching lacrosse at Rhodes College (Memphis, TN) and his alma mater, Springfield College (Springfield, MA). After his graduation from Bridgton, Tyler earned his bachelor of science degree in criminal justice at Springfield, followed by his master of science degree in movement and sports studies, with a concentration in athletic administration. We congratulate Tyler on all of these outstanding achievements and wish him the best of luck in his new position—well done, Tyler!
2009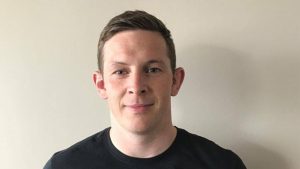 Tom Whyld
Congratulations are in order for Tom, who was named as assistant coach of the Bishop's University (Sherbrooke, Québec, Canada) women's rugby program. Tom competed at the U7 level in rugby in his stomping grounds of Hampshire, UK, eventually representing Hampshire at the U14, U15, U16, U18, and U20 levels. While at Peter Symonds College, Tom and his team made the quarter finals of the Daily Mail Cup. After enrolling at Bridgton Academy, Tom took a break from rugby and was a member of the Wolverine football team. At the close of the football season, he helped launch the Academy's extracurricular rugby program. After studying sports coaching and conditioning at Hartpury College in England (where he played rugby and was also a captain of the football team), Tom went on to play rugby internationally in Australia, New Zealand, Germany, and Spain. He is currently also a player and coach with the Ottawa Indians. Well done, Tom, and best wishes for a successful coaching career!
2013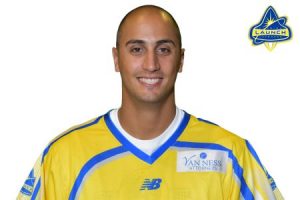 Jarrod Neumann
Jarrod is currently playing for the Florida Launch of Major League Lacrosse (MLL) after an outstanding career as a student-athlete at Providence College—during which he was named "Big East Defensive Player of the Year." We would be remiss if we did not point out here that Jarrod is a professional lacrosse player who only picked up a stick for the first time during his senior year of high school! Jarrod, who was drafted 25th overall in the 2017 MLL Collegiate Draft, made his debut as a professional lacrosse player against New York in June 2017. He scored his first goal against the Boston Cannons during the Launch's regular season finale match-up. Way to go, Jarrod!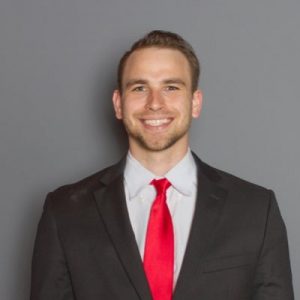 Evan Orzolek
Congratulations are in order for Evan, who recently accepted a position as the video coordinator for The University of New Mexico Lobos basketball team! Prior to joining the Lobos staff, Evan attended Pace University, from which he earned his degree in business administration with a concentration in marketing. After graduating from Pace, Evan went on to work as a graduate assistant at South Florida before moving on to New Mexico. Best of luck in your new position, Evan, and keep up the good work!
2014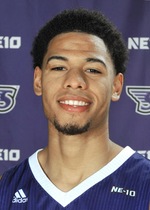 Joel Berroa
Joel continues to be a leader during his senior year with the Stonehill Skyhawks basketball team, often helping the squad secure wins with his high rebound and points-scored percentages. We wish Joel, a communications major, the best of luck as he continues his senior-year season and looks ahead to a promising future!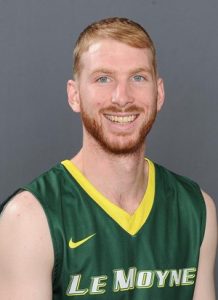 Tanner Hyland
Tanner's reputation as a standout student-athlete and guard for the LeMoyne College Dolphins basketball team continues into his senior year. In a recent match-up, Tanner is credited with leading the Dolphins to victory after securing the win with back-to-back three pointers and two free throws with only minutes remaining. Well done, Tanner, and best of luck in your senior season!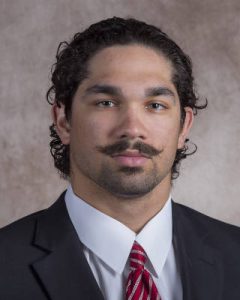 Dylan Owen
We are proud to share news of Dylan, who is now in his senior year as a student-athlete with the University Nebraska Cornhuskers football team — a team he joined as a freshman walk-on in 2014. A criminology and criminal justice major, Dylan is also a member of the Nebraska Scholar-Athlete Honor Roll. Congratulations on your continued success, Dylan, and best wishes for your senior year!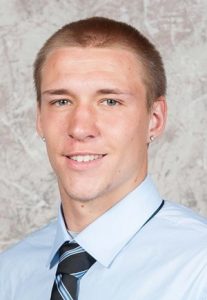 Troy Pelletier
Troy continued his stellar career as a football student-athlete at Lehigh University, competing in his senior season with the Mountain Hawks this fall. Coming off of his junior year, during which he earned Third Team All-America honors from the Associated Press and STATS, First Team All-Patriot League honors, First Team ECAC All-Star accolades, and was one of 25 finalists for the Walter Payton award, Troy — a wide receiver — entered his final season with second-team honors on the STATS FCS preseason All-America team. Troy is a sociology and anthropology major at Lehigh University. Congratulations on your continued success, Troy, and best wishes as you close out your college career!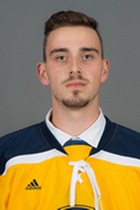 Ryan Slatky
Now in his senior year and majoring in communications at Southern New Hampshire University, Ryan continues to make his mark as a goalie with the Penmen. During his junior-year season, Ryan registered a career-high .925 save percentage and registered at least 50 saves during three games, including 69 saves during a matchup against Assumption College. We wish Ryan good luck in his final season and our best wishes as he nears the end of his collegiate career.
2016
Andrew Mortarelli
We hear that Andrew continues to thrive at the University of Kentucky in Lexington, and we could not be more proud of him. Keep up the good work, Andrew!
2017
Jarrett Collins
Jarrett is currently a freshman at Sacred Heart University in Connecticut, where he is a quarterback for the Pioneers. We wish Jarrett the best of luck as he continues his student-athlete collegiate journey!
Rashaad Pendleton
After his graduation from Bridgton, Rashaad matriculated at Marshall University (Huntington, WV), where he is redshirted for the Thundering Herd football team. We hear that Rashaad is loving his new college community, and we couldn't be happier for him. Well done, Rashaad, and best of luck!
+++
We congratulate all of our Bridgton Academy alumni who graduated from college this fall and send our best wishes to each of them as they embark on their newest adventure! Good luck, gentlemen!
+++
Did you know?
If you graduated in a year ending in an 8 or a 3, then your class will be celebrating a milestone reunion this year! Please contact Sarah Gaines in Bridgton's Office of Institutional Advancement to learn more about how you can help your class celebrate this extra-special occasion! (sgaines@bridgtonacademy.org / 207-647-3322 ext. 1213)
Bridgton Academy is currently accepting nominations for its 2018 Hall of Fame Class! If you know of alumni or friends of Bridgton Academy who have distinguished themselves in their chosen profession or community, make sure to let us know! For more information and to complete the nomination form, please click here. (Link to doc.) The 2018 Bridgton Academy Hall of Fame induction ceremony will be held in the Chalmers Ice Arena (on upper campus) on Sunday, April 29th. Additional information will be forthcoming
Snapshots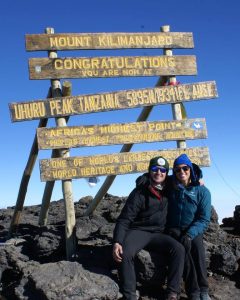 Globetrotter Eric Clemmenson '09 and his girlfriend reached new heights last year — 19,341 feet, to be exact! Here, they are pictured after reaching the summit of Mt. Kilimanjaro during an excursion to Tanzania. Congratulations on this incredible achievement, Eric, and safe travels!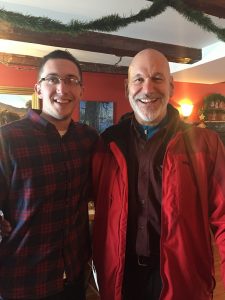 Matt Stebbins '12 shared with us that, while grabbing a cup of joe at a coffee shop in Stowe, Vermont at the start of the year, he ran into none other than former BA headmaster, Grady Vigneau, P '12. Lookin' good, gentlemen!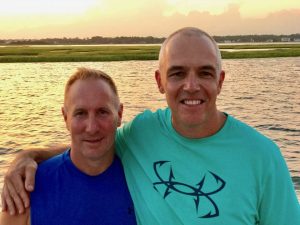 It's always fun to see old classmates reconnect! Pictured here are Roger Austin '86 and Mark Klingensmith '86.
IN MEMORIAM
We are saddened to report the passing of the following Bridgton Academy alumni and friends: Brian Cowell '00, Richard Hains '66, Mrs. Sally Hapenney* (below), Herbert Kepnes '65, Roger Maloney '57, Sylvia (Martinkainen) Martin '43, Durward Maxfield '51, Richard Nunn '52, John Rooney '59, Robert Wilcinski '62, Adam Woytovich '01
*A special tribute: The Passing of a Beloved Bridgton Academy Educator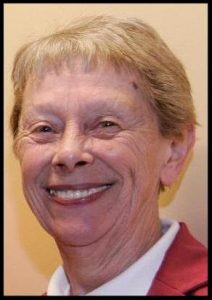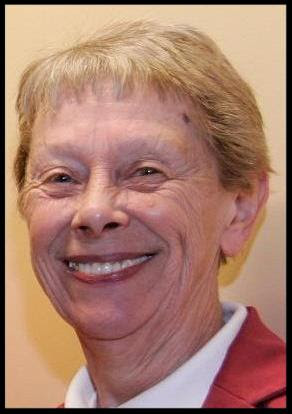 Throughout her nearly forty-year career as a dorm mother (Potter House), Alumni Secretary, Assistant Director of College Placement, and Director of College placement, Sally Hapenney—known to be an "alumni magnet"—helped shaped the lives of hundreds of young men. Her intuition and genuine concern for "her boys" resulted in college placements that helped launch stories of success too numerous to count. Sally resided in her own home on campus that she shared with her husband and longtime BA educator, Jack, who retired in 1993 and passed in 2008.
In recognition of her outstanding service, Sally was named the New England Association for College Admissions Counseling Counselor of the Year in 1983. Additional accolades would follow, including her receipt of Bridgton Academy's Ray T. Macdonald Distinguished Service Award as well as induction into the Bridgton Academy Hall of Fame in 2009. Such formal recognitions served to complement the myriad visits and phone calls both Sally and Jack would receive from the many alumni whose lives they each touched—including long after Sally's retirement from the Academy in 2002.
"Sally was really invested in giving our students the best possible experience they could have," explains Sally's longtime friend and BA colleague, Tom Austin. "She was an icon here and was instrumental in establishing our College Counseling program."
In addition to her commitment to Bridgton Academy, Sally was an active member of a number of local groups, including the Trustees of the North Bridgton Library, the Boards of Directors of the Western Maine Counseling Service, and the Harrison Water District.
Predeceased by her husband, Jack, Sally is survived by her daughter, Susan, as well as a sister-in-law, brother-in-law, and several nieces and nephews. A memorial service will be held in March 2018 at Bridgton Academy's Twitchell Memorial Chapel, followed by a reception in Goldsmith Dining Hall. Specific information about this—including date—will follow in the coming weeks. In lieu of flowers, the family requests that contributions be made to the Jack and Sally Hapenney Scholarship Fund at Bridgton Academy:
Bridgton Academy
Attn: Development
P.O. Box 292
North Bridgton, ME 04057
The entire Bridgton Academy community feels this loss profoundly, and we offer our sincerest condolences to Susan and Sally's many family, relatives, and friends.
Please click here to read Sally's official obituary in its entirety.