REGISTRATION DAY FOR THE BRIDGTON ACADEMY Class of 2018
Saturday, August 26th: Registration hours are: 8:00am – 2:00pm***
In order to facilitate the registration process, we ask that you adhere to the following steps in the order presented:
• Please park in the Humanities Center Parking Lot and enter the Humanities Center – Main Entrance (signs will guide you to registration parking). You will be greeted by the staff of the ADMISSION OFFICE and will receive your personal REGISTRATION PACKET. This packet contains the name of your faculty advisor, academic schedule, and other important material.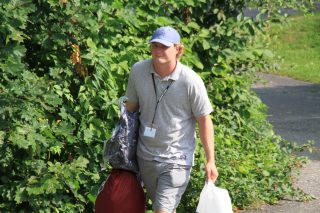 HUMANITIES CENTER:
• BUSINESS OFFICE: Business Office staff will be available to answer any questions you have regarding tuition and fees.
• SMILE FOR THE CAMERA! We will take a picture for our student database as well as the student photo board.
• ACADEMIC SCHEDULE/COURSES: The Academic Team will answer questions about your academic course selection and
class schedule.
• ACADEMIC SUPPORT SERVICES: All students are encouraged to stop at this station to learn more about Focused Academic Coaching. Students enrolled in Focused Academic Coaching (FAC) are asked to check in with Mr. Tim Atwood in the Academic Support Center.
HAMLIN STEM CENTER
• Student Life: Each student will receive dorm assignments, room keys and other information.
• The SCHOOL NURSE will review ALL MEDICAL RECORDS that you have completed on line via Magnus Health Portal in advance of arriving on campus. All students must stop at this station even if Health registration was completed online in case further information is needed.
IF YOUR ONLINE HEALTH AND REGISTRATION IS NOT COMPLETE AT THIS TIME YOU WILL BE REQUIRED TO FINISH BEFORE MOVING ON.
• Student Mail – North Bridgton Post Office: Each Student is encouraged to secure a post office box for personal mail delivery.
• Local Banking: Materials and/or representatives from local banking institutions will be available to provide information in regards to establishing accounts at local Bridgton banks.
• Laundry Service: A representative of Squeaky Clean Laundry (a 3rd party service) will dispense linens to those who have subscribed to this service. Online laundry service registration is currently available online by clicking here. Should you wish to sign-up for laundry service on Registration Day, you may also do so at that time.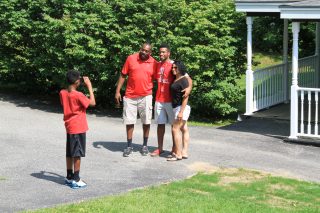 SERVICES AVAILABLE AROUND CAMPUS:
SCHOOL STORE: The school store will be open throughout the day. Stop by at your convenience while Registration is open, and check out the new items for sale this year. The store is located in the Hamlin STEM Center.
TECHNOLOGY: Technology support will be available in the Tech Office in the Hamlin STEM Center to answer questions about the Computer Center, email, the Academy Website, and use of the BA network.
A buffet lunch is served from: 12:00pm Until 1:30pm in the Goldsmith Dining Hall. All are welcome!
You are now ready to move into your dorm room where you will meet your dorm parent and begin the next phase of getting settled at Bridgton Academy.
If you have questions regarding any of this information, please do not hesitate to contact the Bridgton Academy Admissions Office at (207) 647-3322.
***If you will be arriving late for registration, (after 2:00pm), you will be able to participate in MOST of the registration process in the Humanities Center until 4:00pm. If you will be arriving later than 4:00pm, please contact the Admissions Office prior to Registration Day with your arrival information.
PARENTS: There are two optional "Meet the Headmaster" presentations conducted by Mr. Mooney in Twitchell Chapel. They are offered at either 10:30am or at 2:30pm. Additionally, the College Counseling office will be conducting a presentation on the College Counseling process at 11:00am and again at 3:00pm in the Chapel. Once your son is settled into his room, you are free to depart campus.