A Welcome from Headmaster Vigneau
July 2016
Dear Wolverine,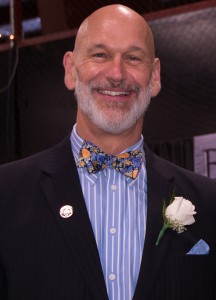 Welcome to Bridgton Academy! Below are links to are materials that require your attention. You will find information and sign-up sheets regarding academic and extracurricular areas, important releases and permission forms, and essential details that you will need this summer to plan for your arrival on campus this fall. All pertinent forms will need to be completed prior to Registration Day on August 27.
As a member of the Class of 2017 you will be receiving an Apple iPad. These will serve as your e-reader and much more. This initiative was introduced in 2013 with great success, and we are excited to further it in 2016–17.
I encourage you to complete and return any necessary documents in a timely fashion. As you do your part by filling out these forms, the staff on campus is working diligently to prepare for your arrival as a member of the Bridgton Academy Class of 2017.
Once on campus, you will find that, as a community, we will do all we can to help you to achieve your goals. Your responsibility is to find the strength and motivation to work harder and more consistently than ever before. The determination you bring to Bridgton Academy will result directly in your own personal development.
You are entering an Academy that has over 208 years of experience and a record of providing the best postgraduate education in the country. I look forward to a year of growth and learning for each of us.
Sincerely,
Graydon E. Vigneau, Jr., P '12
Headmaster
CONTENTS:
GENERAL LINKS
ACADEMICS
STUDENT LIFE
Student Health Forms (Prior to August 1st, you will receive an email for Magnus Health which will provide you with a user name and password.)